Who are Codemasters?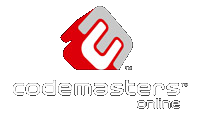 Taken from http://www.codemasters.co.uk/corporate:
Codemasters is a developer and worldwide publisher of entertainment software appealing to all ages and interests.

With more than 20 years experience, a strong management team and great technology, Codemasters has invested heavily to take advantage of the many new opportunities in the fast-expanding digital entertainment market.
Codemasters were going to be the publishers of Jumpgate Evolution. They are responsible for dissolving NetDevil and cancelling the game.